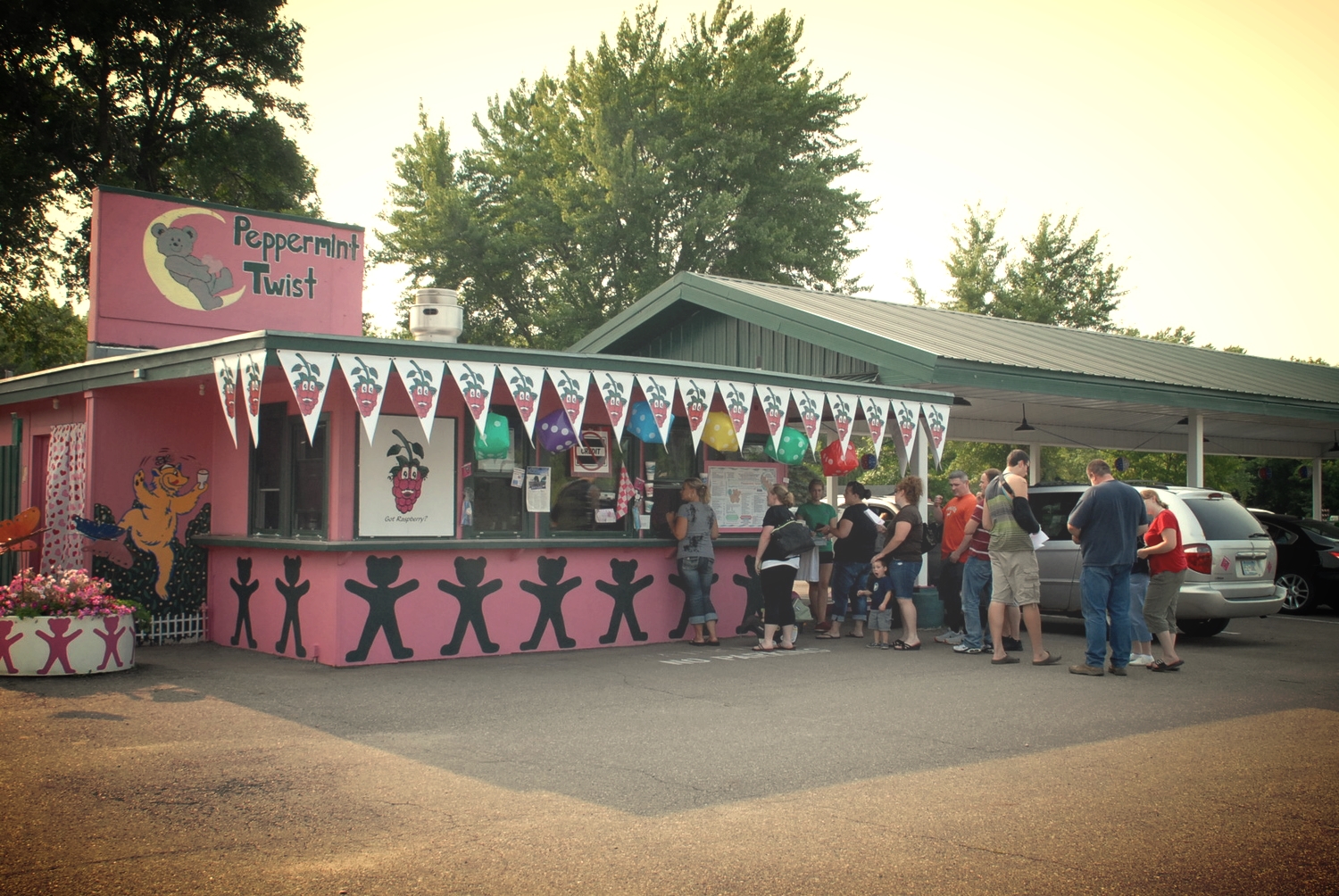 Peppermint Twist Drive In
hand made × Crafted with Love
Doesn't get much better than this.
good food, friends and family.
The Peppermint Twist has been family-owned and operated since 1982, and is a place to bring the whole family for gourmet burgers, shakes and fun in our Teddy Bear Park.
Our food is hand prepared after you order, and we don't compromise on quality. We take pride in selecting the finest ingredients.
Please keep in mind that when the weather is nice, we can get very busy! Since we cook everything to-order to ensure quality, freshness and deliciousness, you may experience a slight wait during very busy times. Thank you for your patience!
Thanks for all of our wonderful customers for voting us the best drive-in restaurant in MN again! We owe it all to you, and couldn't be more honored. Thank you!
BACK TO SCHOOL HOURS
Mo: Closed
Tu: Closed
We: 11a - 8p
Th: 11a - 8p
Fr: 11a - 8p
Sa: 11a - 8p
Su: 11a - 8p